We're rolling through the 21-22′ NBA season and jumper's knee is taking it's toll. The Boston Celtics just lost Robert Williams III  to tendinopathy… which probably means he's been suffering from some jumper's knee since pre-season.
Recently I chatted about this with Dr. Jesse Polanco from Physiocare Spine and Sport (where I refer all the athletes that train with me in-person at my facility in Tampa Bay). You can train with me 1-on-1 here. A lot of my athlete's are looking to improve their vertical jump and overall force output, which tends to result in jumper's knee.
Dr. Jesse offered up some valuable information as to how athlete's can alleviate symptoms of jumper's knee as well as prevent knee injury.
What is Jumper's Knee?
Jumper's knee is a fairly common injury for athletes who do any kind of jumping or even sprinting during training or competing. Simply put, it's inflammation of the patellar tendon which runs over-top of the patella bone.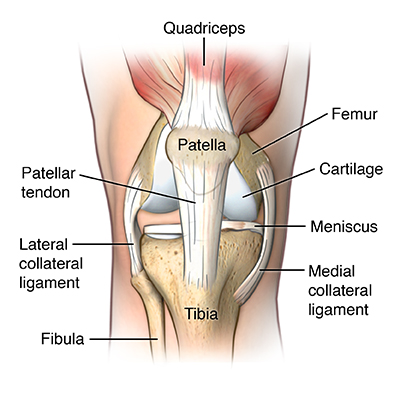 *Image via www.hopkinsmedicine.org
There can be a number of different causes for jumper's knee but the most common is often a dysfunction either above or below the knee, meaning it can originate in a weakness of the hip or ankle causing the knee to take on too much stress.
Dr. Jesse uses the following eccentric drills to address these issues with his athletes.
Eccentric Exercises for Jumper's Knee