\Will LeBron James Jr Be Better than His Dad?
Yeah, we know LeBron is a dominant basketball force who's arguably the Greatest of All Time (Next up, Zion Williamson?). But, did you know his son is following in his shoes of basketball greatness? Yes LeBron James Jr. is lighting up the AAU circuit, shooting from deep, facilitating for his teammates, and making athletic plays. So the next logical question is… Will LeBron James Jr be better than his dad?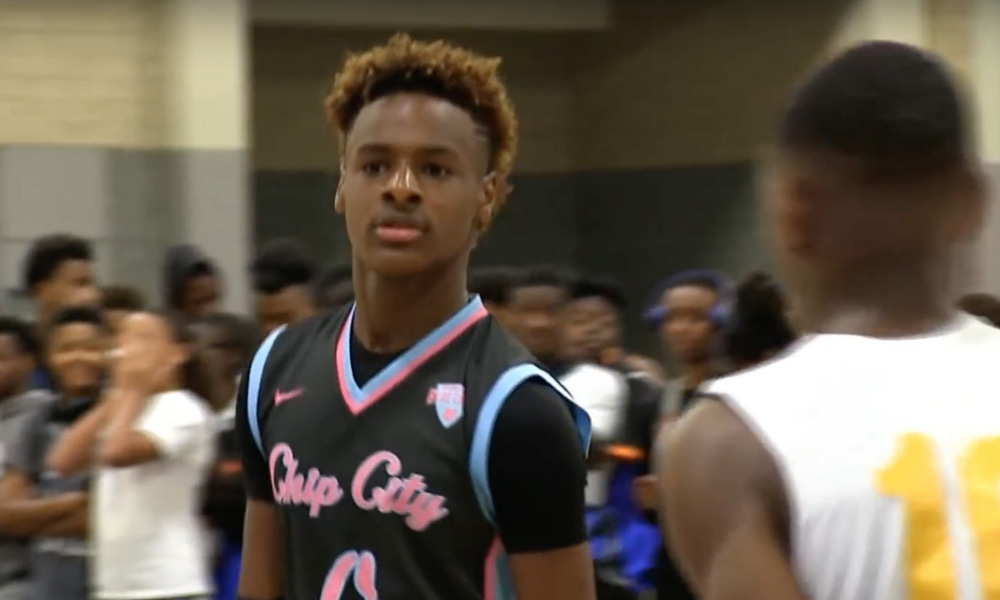 Bronny Jr and his team are blowing teams out by nearly 50 points, winning championships, and seemingly dominating top-tier competition. And, LeBron James Jr is making it look easy…
So, to answer this question, we'll look at a few factors.
We'll start with their structure.
Structure
When I say structure, I mean more than height and weight. I also mean structural integrity. I'm looking at their muscle imbalances, weaknesses, and their gait…
But, let's address the height issue first. LeBron James Jr. is 14 years old, and many sites list him to be between 5′ 10″ – 6′ 2″. I'd say he's probably somewhere in the middle.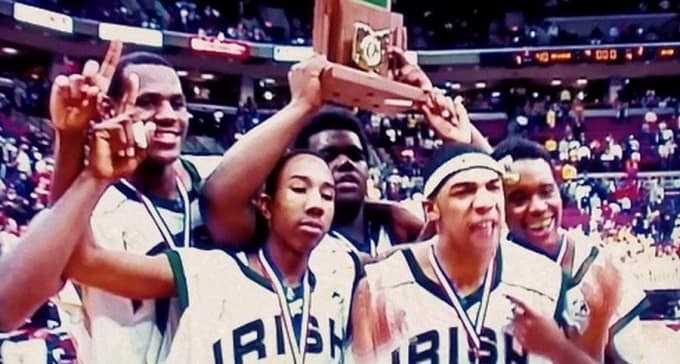 Believe it or not, when big LeBron was 14, he was also around the same height. So it seems that LeBron James Jr is on pace to be around the same size as his father, but who knows what puberty has in store.
Next, we have to look at structural integrity.
I've said this many times, but LeBron James has a hamstring heavy gait, meaning he's susceptible to certain injuries (may even be the reason for his groin injury this year).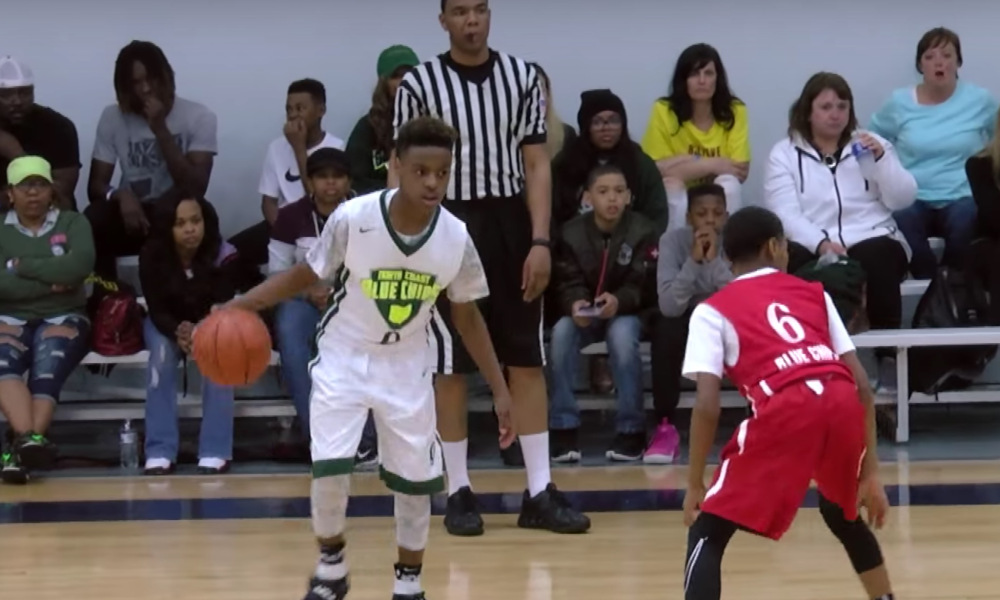 LeBron James Jr, however, does not share the same structural imbalances as his father.
He does have the usual imbalances associated with basketball players, though. He has some lower crossed syndrome (anterior pelvic tilt, tight low back, etc), and possibly a bit of upper crossed syndrome as well, but these are easy to correct, and they'll probably be addressed by a highly skilled professional.
Skill
When LeBron was in high school, he was highly touted for his ability to create shots for himself and his team. He was a great passer, had above average handles, and was a decent shooter, which made him dominant amongst high school competition.
However, he could've been better.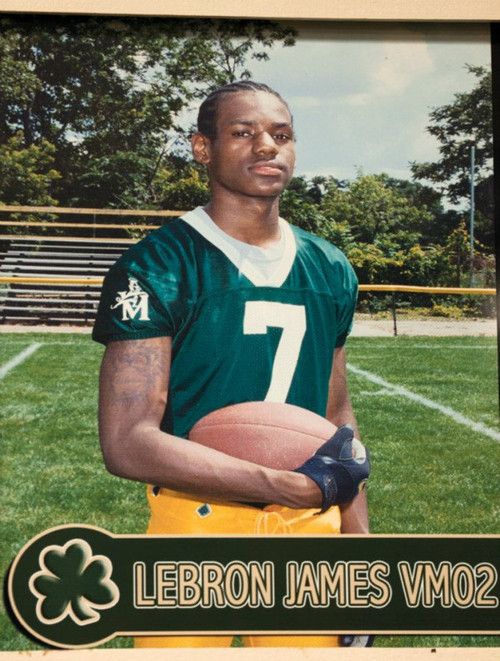 It's true. When LeBron was in high school, he played both football and basketball. So, he was taking at least three to four months off of basketball at a time to put on the pads and star on the football field. He also didn't have a skills coach for basketball until later years, which means he was running off of pure talent.
This isn't the case with LeBron James Jr, however.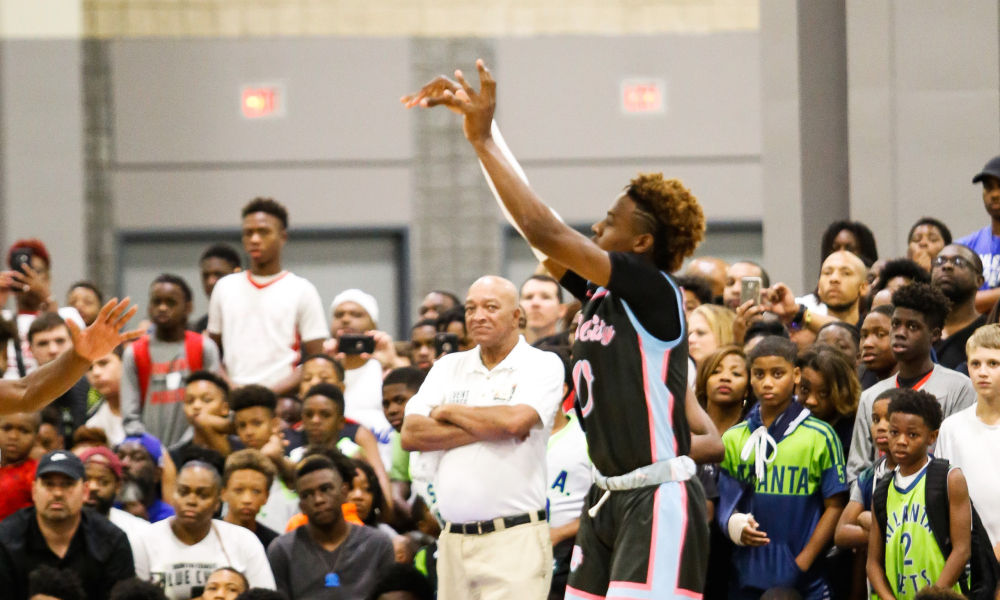 Bronny Jr has been getting world class basketball training for years now, working on his handles, shot, and more.
And at his young age of 14, he's definitely a better shooter than big LeBron was at his age (LeBron even admits this).
Even more, if you look up highlights of LeBron James Jr, he's dishing out dimes, getting to open spots, and finishing at the cup just like his dad. Maybe even at a higher level than his dad.
Athleticism
The most impressive thing about LeBron James was, and is, his athleticism. And at 14, LeBron stood out because of his superior strength, quickness, and of course, his hops.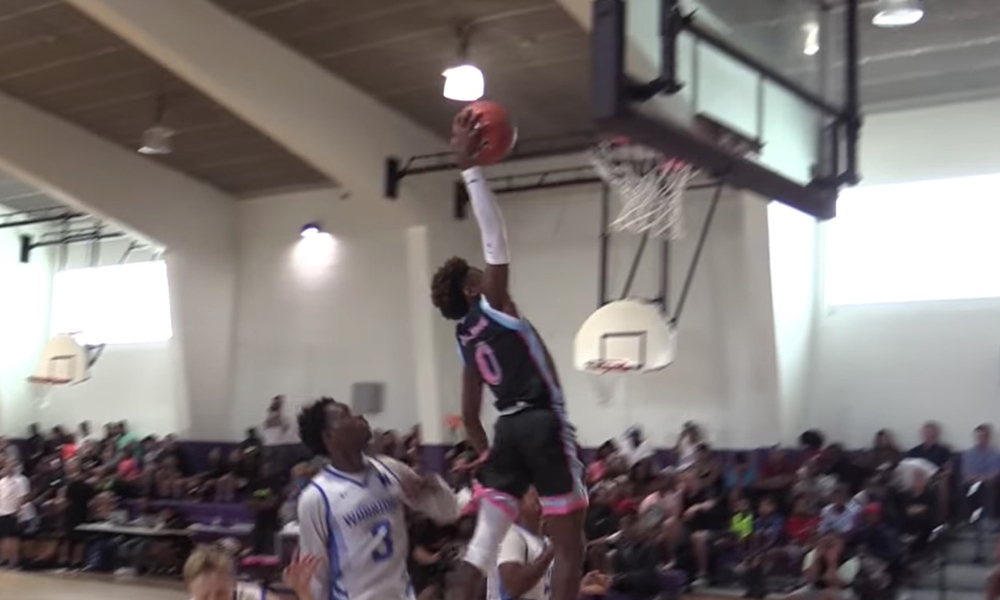 Bronny Jr is not quite at that level. He looks quick, stable, and coordinated while playing, but doesn't seem to have the same level of elite athleticism his dad had.
However, it's important to note that big LeBron could dunk at 14 (obviously), and LeBron Jr is also able to throw down. So, we can chalk that up as a close one, with a slight edge by big LeBron.
Mentality
None of LeBron James Jr's skills matter if he doesn't adopt the same mindset as his dad.
To be the (arguable) GOAT, you have to have a killer work ethic. You have to be addicted to improvement, and addicted to winning…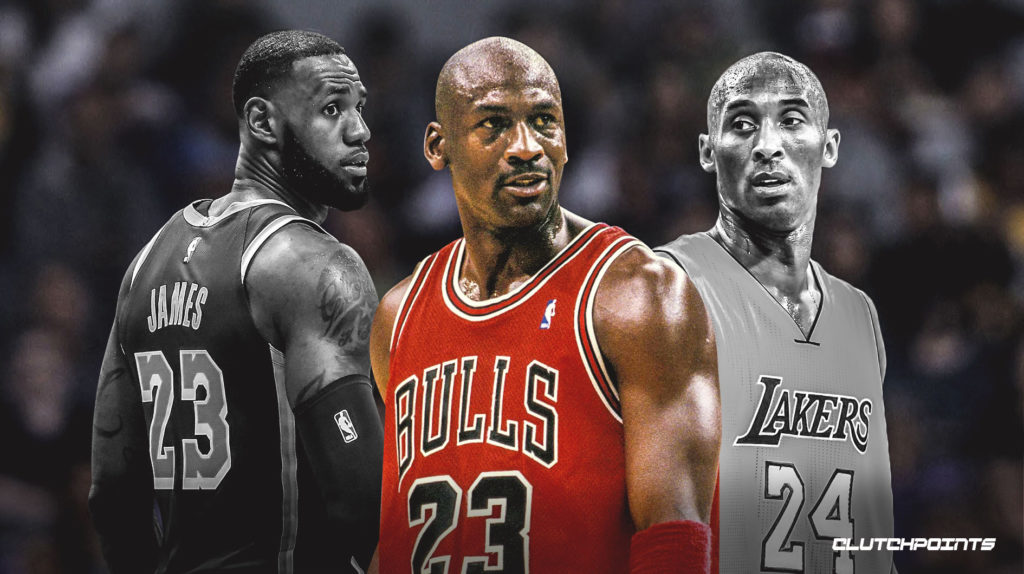 You have to almost be insane.
His dad has this mindset, just like all the other all-time greats including Michael Jordan and Kobe Bryant.
If LeBron James Jr gets complacent, if he gets entitled, you can guarantee he'll be nowhere close to as good as his dad.
Who Will Be Better?
Ignoring the mental side of the game (which admittedly, is a big piece), if you look at the facts, LeBron James Jr has the potential to be better than his dad. His superior skill at an early age, along with his structural integrity will allow him to have an impressive career, and one that could be better than his dad's.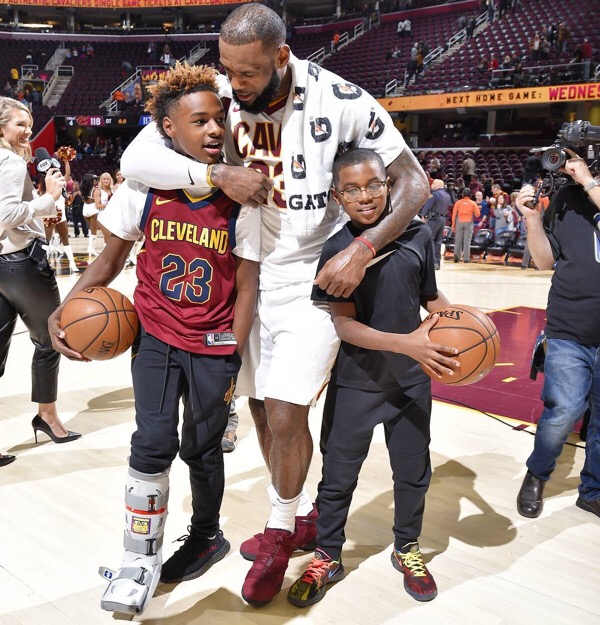 A Message for LeBron James Jr'sStrength and Conditioning Coach
Yo…
When you're coaching Bronny Jr… Make sure you get it right.
Especially with his bounce. Because that carries over to almost every other aspect of his game, including his first step quickness, and agility.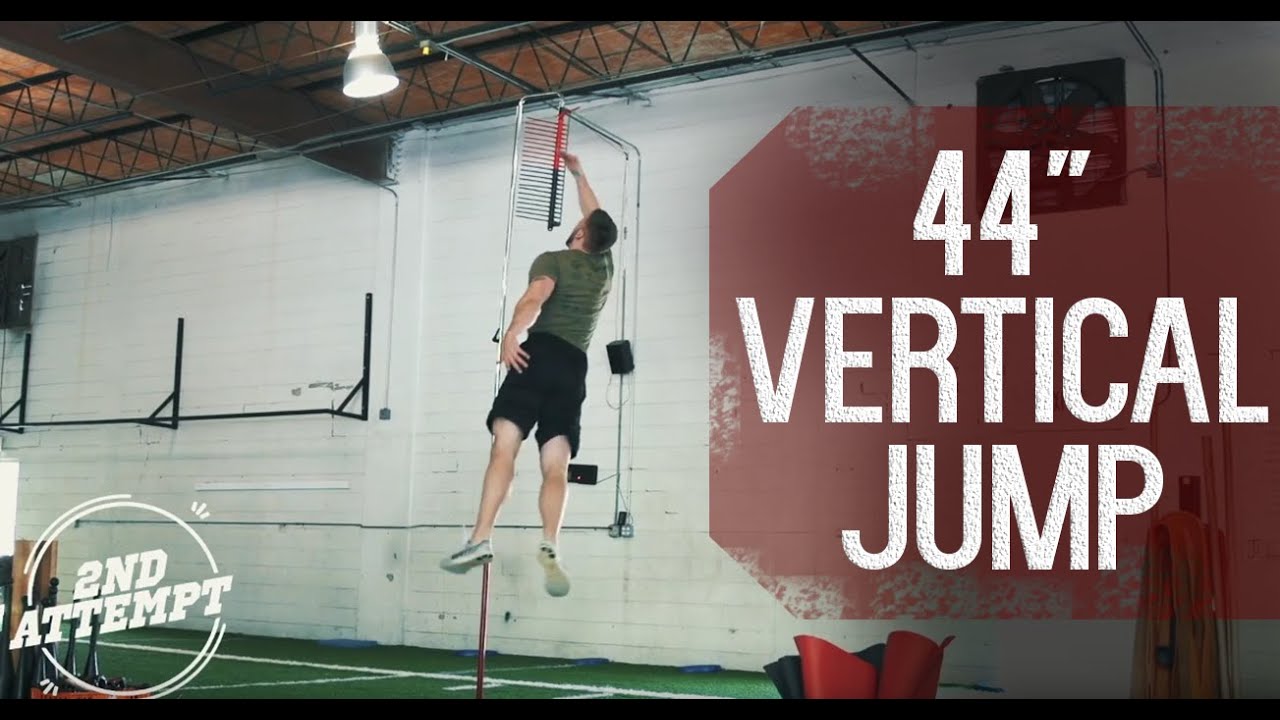 You know that his dad is more athletic than him, leaving Bronny Jr with BIG shoes to fill, so make sure you don't forget to teach him how to absorb force, turn off GTO inhibition, and strength train for hops.
What's that?
You don't know how to do that?
It's cool, I'll teach you how to do that with my FREE Advanced Vertical Series. Just click below to join the thousands already learning my closely-guarded Vertical Jump Secrets.
But if anyone asks you where you learned how to do this, make sure you tell 'em: