What Is Athletic Speed System?
The new speed program, Athletic Speed System, launched this week. I wanted to take this time to share an Athletic Speed System review to clear up any questions people might have. Because over the past few days, my inbox has BLOWN UP with questions.
(You can click here to read in-depth information on the program)

So, I want to share:
What Is Athletic Speed System?
How It Works
What You'll Receive When You Grab Athletic Speed System
Common Questions About Athletic Speed System
Let's dig in:
What Is Athletic Speed System?
Athletic Speed System is an attempt to make speed training easy. So many coaches out there throw out advanced drills that some athletes have no business doing. Even more coaches resort to hurling cues at an athlete in an attempt to get the athlete's brain to correct their body.
I was guilty of this as well.
With Athletic Speed System, you take a doctor's approach to fixing your mechanics.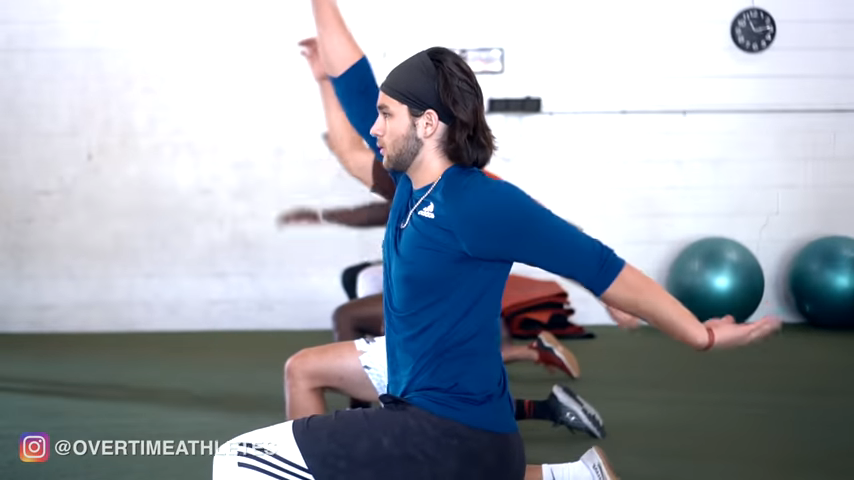 First, you analyze your mechanics for weak components.
Then, you prescribe yourself some treatment for that weak component. This comes in the form of a drill or an exercise.
Finally, you integrate that elevated component into your regular sprint.
This is called the Isolate, Elevate, and Integrate Approach.
But, Athletic Speed System isn't just speed mechanics work.
It also includes an advanced strength training protocol, a plyometric progression for continuous explosiveness gains, and in-depth core training.
How Athletic Speed System Works
Through a decade plus of training athletes, I've noticed several commonalities among the fastest guys.
I've also dug through piles of sprinting research to discover the most efficient speed mechanics, agreed upon by Sprinting Scientists and Experts all around the world.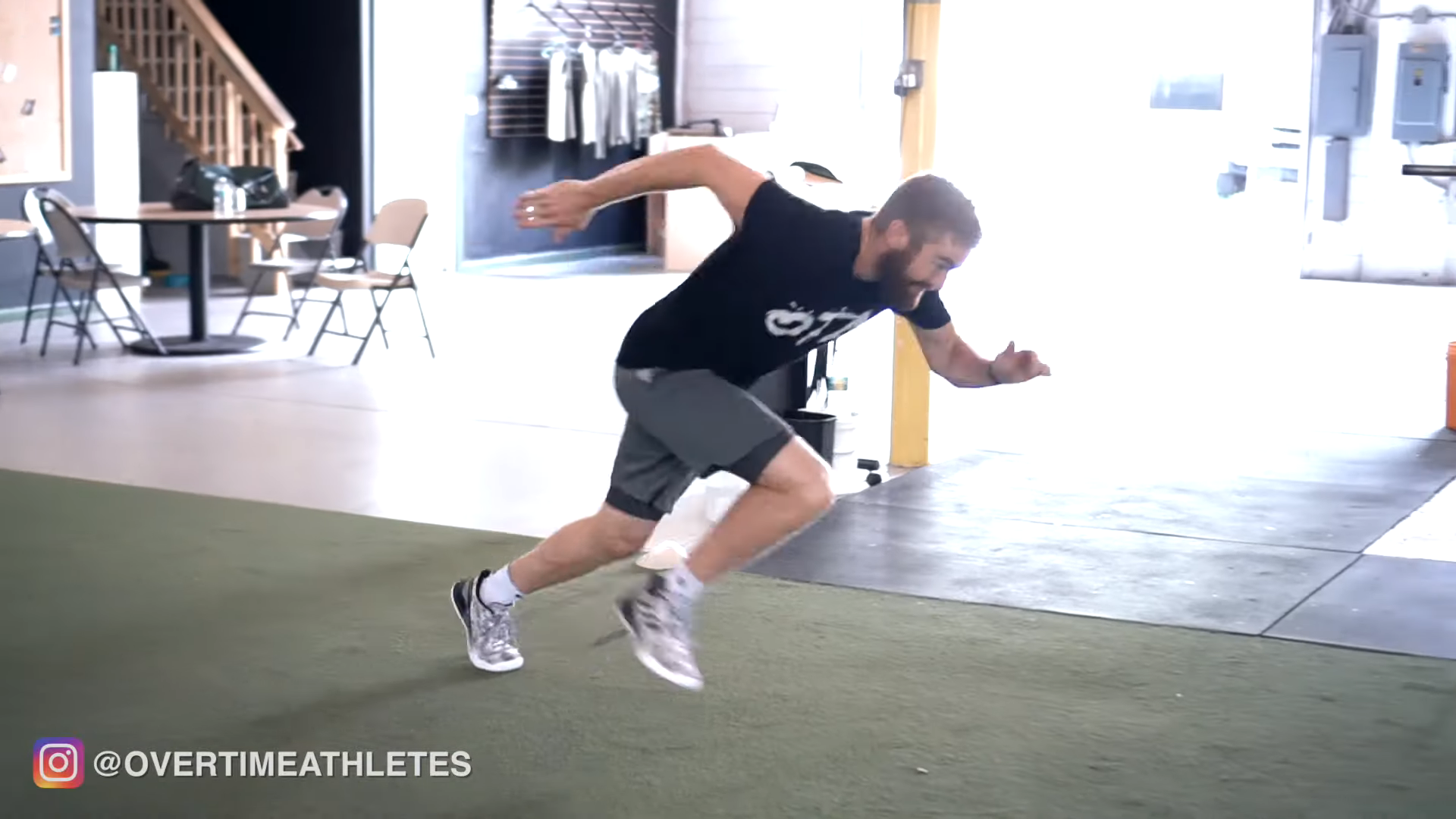 Through these experiences, I came up with the 3 Pillars of Speed Development.
They are:
Relative Force Production – The Amount of Force You Can Produce Relative To Your Bodyweight
Frontside/Backside Mechanics – This Comes Down to How You Sprint During Top Speed
Acceleration Mechanics – This Comes Down to Your Stance, Start, and Steps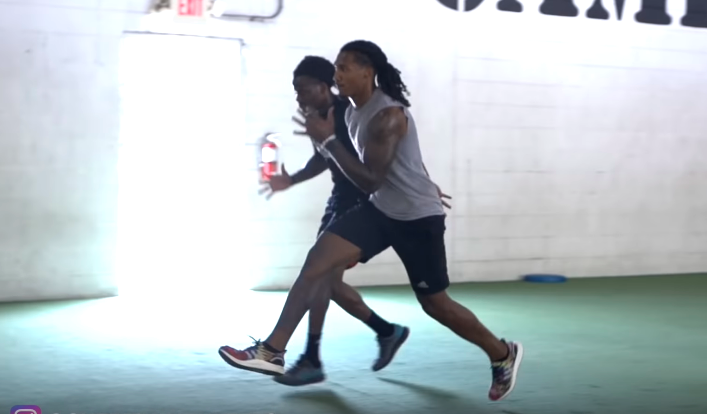 Athletic Speed System works to elevate these three pillars in every athlete who uses it.
It achieves this through the Isolate, Elevate, Integrate method as well as through advanced power and strength training methodologies.
What's Inside Athletic Speed System?
When you grab Athletic Speed System, here's what you'll find:
The Athletic Speed System Program
The Beginner's Program – Designed for those under 15, or with less than 1 year of training experience
Bodyweight Program – Designed for those who don't want to begin weight training yet, don't have access to weights, or are on vacation
Athletic Speed Theory Manual – This in-depth manual shares the intricacies of the program, the principles behind it, and other training information.
Theory Videos – These videos are whiteboard lessons in which you'll learn more about the 3 pillars of speed development and how improving on each one will transform you into a faster athlete.
Testing Manual – The Testing Manual will be your guide to progression. This manual will lay out all of the measurements you need to take to measure your success with the program. As I always say, you can't manage what you don't measure.
Sprint Analysis and Mechanics Breakdowns – These videos will serve as guides to show you the perfect sprinting mechanics. You can use them to analyze which components of your sprint need work, and which components need to be elevated.
Updated Exercise Database – Here, you'll find in-depth demonstrations of every single drill, exercise, and movement inside of Athletic Speed System. This way, you can be at ease knowing your performing every movement properly.
Ready to get Athletic Speed? Click Here to Claim Your Discount.
Frequently Asked Athletic Speed System Questions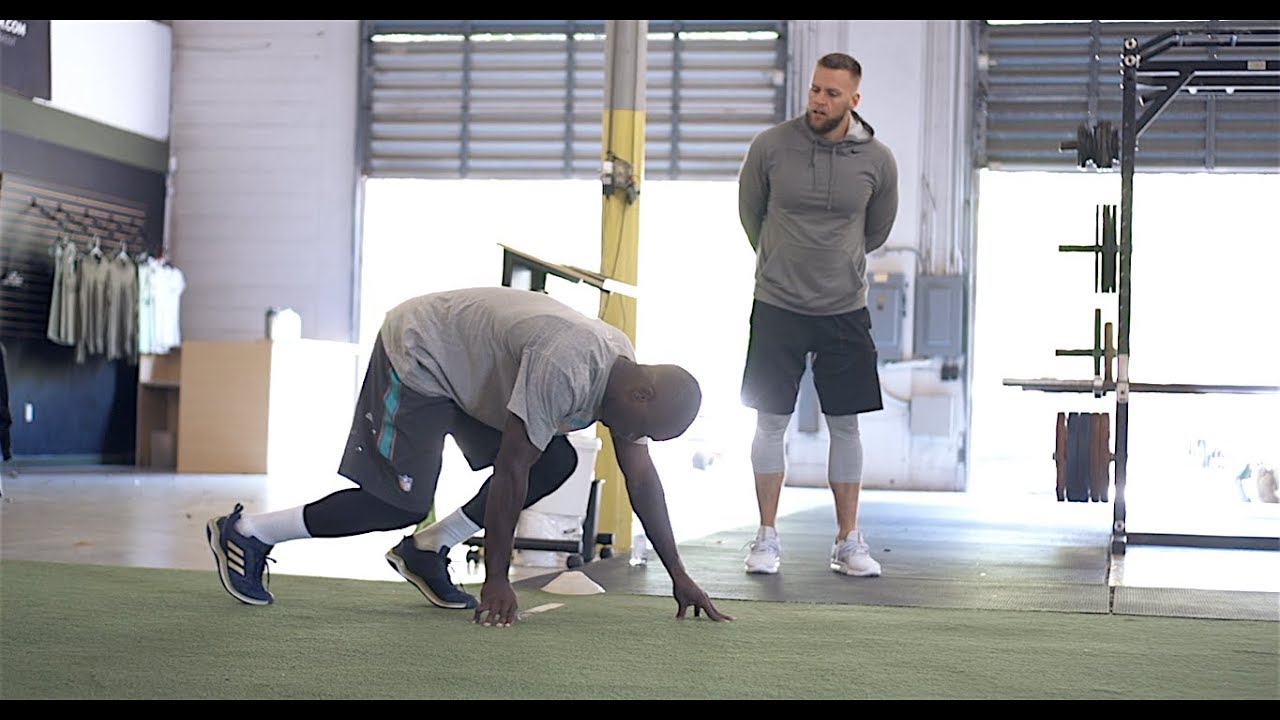 Can Basketball Players Use Athletic Speed System?
This summer, I coached an NBA player. And one of my biggest accomplishments in training him is that I dropped his ten time from a 1.61 to 1.48. This reflects his first step explosiveness and quickness.
So, if you're a hooper, and you feel like you lack explosiveness, Athletic Speed System could benefit you.
How Long is the program?
All 3 programs you receive when you grab Athletic Speed System are fourteen weeks long, and each of them is split into 3 phases.
How Long Will Training Sessions Take Me?
The time will vary depending on which program you follow, but no session should take you over an hour.
Do I Need Certain Nutrition?
It's always encouraged to get your nutrition in check if you're serious about your performance. If you do this, it will only help your workouts. This said, I don't recommend following any kind of fad diet like keto while on this program.
Find someone who knows about power nutrition and follow their guide.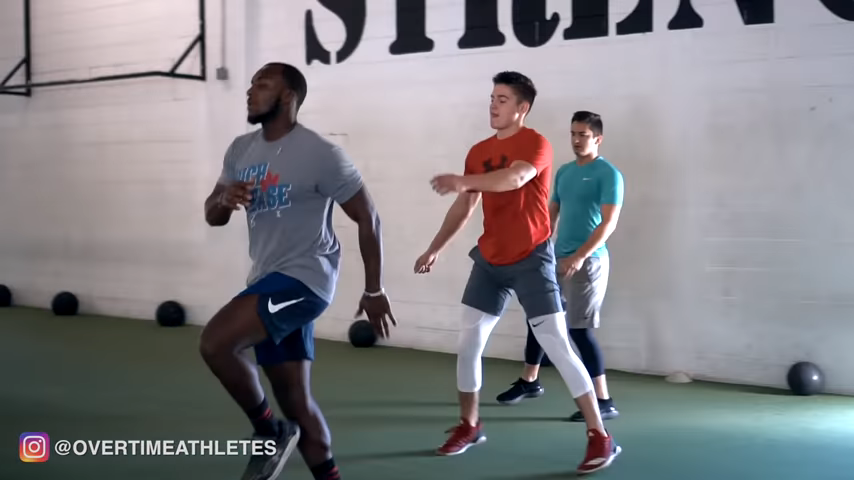 Do I Need Special Equipment?
No. As I said above, a complete bodyweight is included when you grab Athletic Speed System. Additionally any movements with sleds, etc, have variations available inside of the regular program.
How do I know this program will work for me?
As I said above, when you grab Athletic Speed System, you'll receive three programs (one for beginners, one regular, one bodyweight). One of those should be beneficial for your level of athleticism.
In addition, I'm giving you my Faster in 30 Days Guarantee. That means if you follow the program to the T, and you're still not faster after 30 days, I'll refund your money with a smile. So you can rest assured that either Athletic Speed System works, or you get your money back.
Get Athletic Speed
This concludes my what's inside Athletic Speed System review.
I've revealed everything that's inside the program, shared how it works, and even provided you with my Faster in 30 Days Guarantee.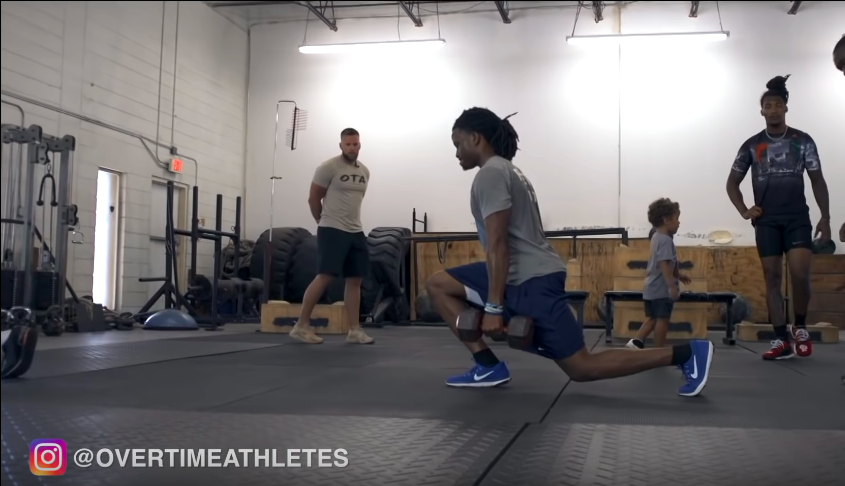 So, if you want a fool proof, scientifically proven and personally tested program that I have gone through, as well as all my athletes here at the gym, then hit the link below: