The dynamic single arm broad toss is an important movement for baseball players and other "throwing" athletes to include in their power training. If you want to be hitting or throwing at a whole new level this upcoming season – keep reading for this
WHY DO THE DYNAMIC SINGLE ARM BROAD TOSS?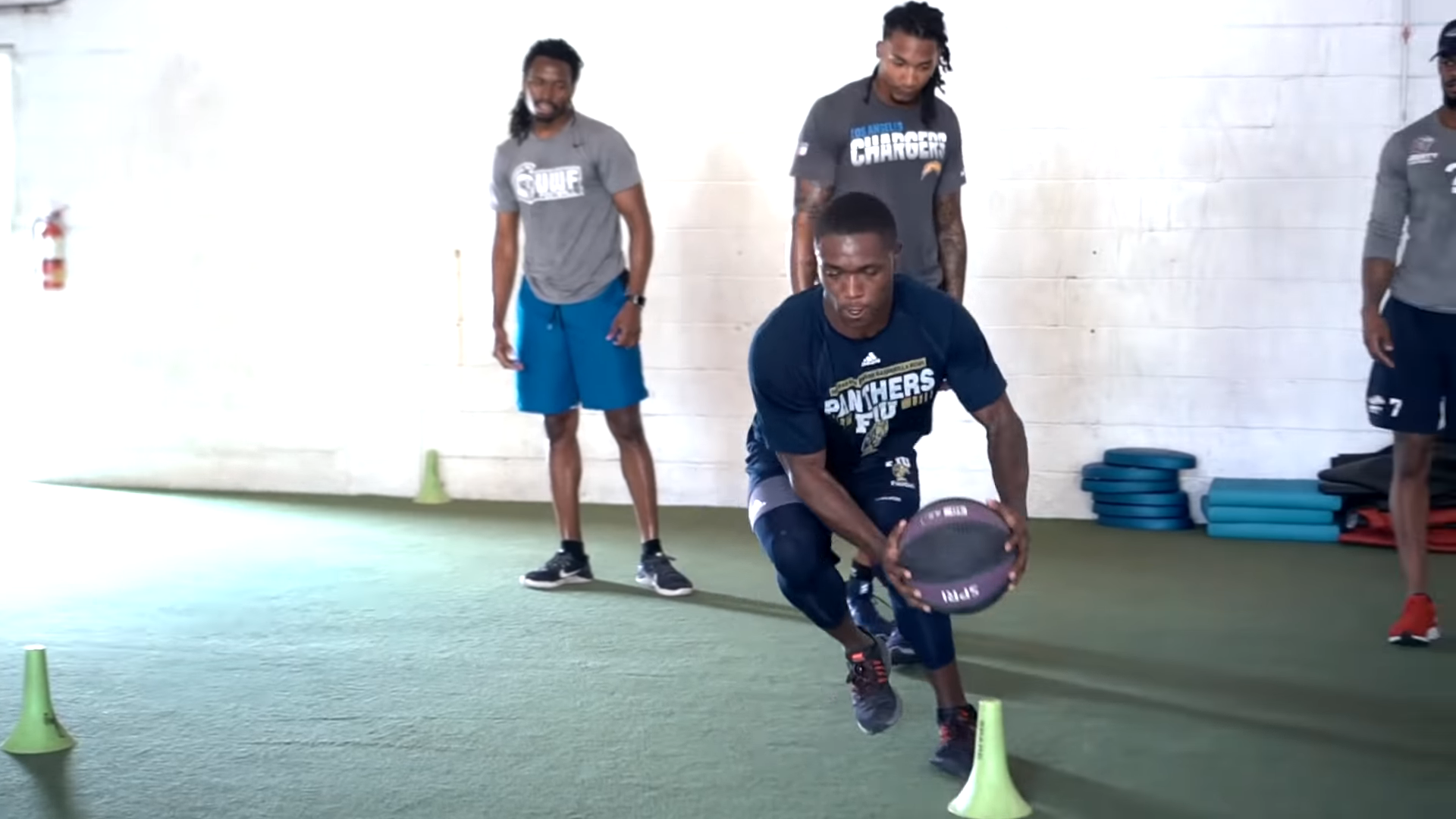 The dynamic single arm broad toss no only builds upper body strength and power – but also coordination in twisting through the core. This combination of movements is very similar to a pitch, hit, or throw win any sport (especially baseball and football).
Watch how to perform here.
Check out these posts for more upper body training for athletes using a medicine ball:
MED BALL WORKOUT TO THROW HARDER
MED BALL SERIES FOR ROTATIONAL POWER
How to do the dynamic single arm broad toss?
Begin holding the medicine ball at your chest a few feet back from a wall. Take just a step to start moving forward, then you'll start turning your body laterally. Next you'll cross-step the back foot in front of the front foot and simultaneously pull the med ball towards the back armpit so it's in the palm of your hand. As you reach and step the front foot out towards to the wall, you'll also push the med ball directly at the wall with as much power as you can.
Focus on creating the power through your twist. This is as the torso turns from lateral to facing the wall.
Common Mistakes
I see a lot of guys end their twist or throw too early, forgetting the follow through. As you finish the throw, continue to follow through with the throwing arm and allow the hip to fully close.
Programming
You should practice this on both sides no matter which side you favor for throwing to keep the upper body evenly strong and powerful. Try 3-5 rounds of 3-6 reps on each side.
Upper Body Athletic Training
Want a functional, aesthetic, and athletic upper body to help you better perform as an athlete? Look no further than the Built Like an Athlete program below!