Try out this plyometrics series to develop quicker feet for moving on the field or court. This multi-directional session is great to use as a warm-up for a lower body focused workout, speed, or vertical jump session.
These plyometrics are unilateral meaning that you'll work off of just one leg. You have a ton of variables when working with plyo's since you can alternate which leg you jump off of, the length between the cones, etc. No matter which plyometrics drill you're working on here, focus on quick contact time meaning you don't spend a lot of time on the ground AND shifting your weight to move laterally through space.
This is great for agility training and developing better lower body force production.
Single Leg Broad – 90
Set up two cones in front of you, one about a foot in front of the other. Lay another cone down about 3 feet to the left of the front cone. Balancing on your right foot, hop forward from the back to the front cone. Immediately upon touching down, jump to the left off the right towards the third cone.
Perform 5 sets of 1 on each side. 
You can find more plyometrics sessions and agility work here:
FOUNDATIONAL PLYOMETRICS FOR AN EXPLOSIVE BASE
PLYOMETRICS FOR BASKETBALL TRAINING
Enhance Plyometrics With Game Speed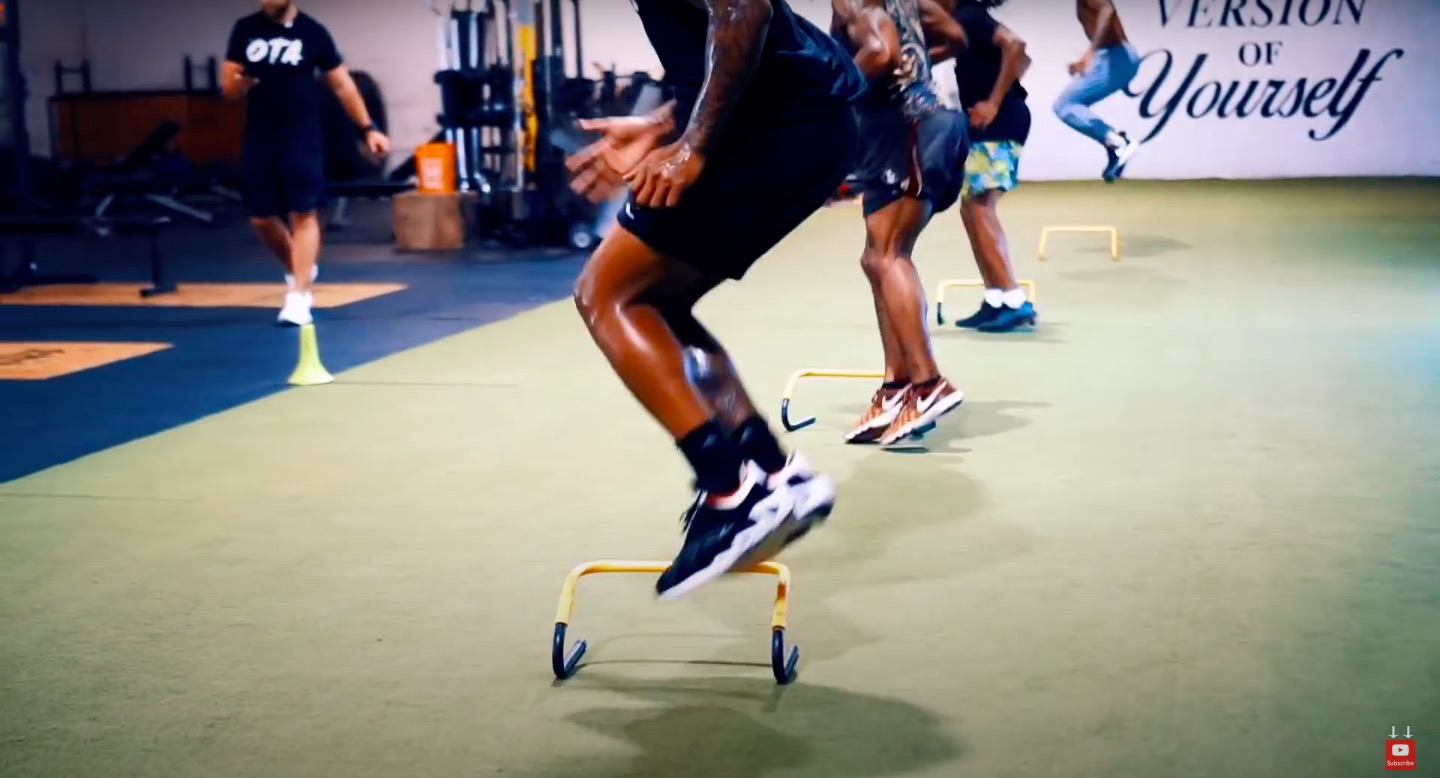 I've just laid out the full guide to agility training for athletes.
If you want to see it in practice, I invite you to check out GAME SPEED, my new agility training system.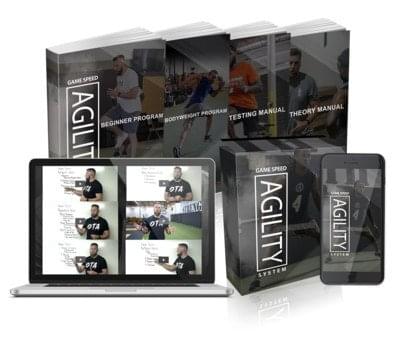 It uses all the methods I laid out above and gives you the tools to customize the agility training for your sport.
If you decide to take your agility training to the next level with GAME SPEED, you'll receive two exclusive blog-reader bonuses.
But, only if you sign up at the link below.