If you're anything like me, one of the toughest parts of sticking to a program is knowing what workout to do when, and sticking to it. That's why the team and I are so excited to be introducing the overtime athletes app: your newest resource to reach elite athlete status. Today I'll be walking you through a few of the key features this app has to make your training that much easier and more effective.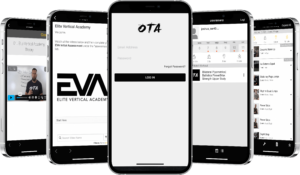 Ease of Access
One of the greatest features of having an app for your training session is the easiest of access. Not only will this make Overtime Athletes programming more accessible, no matter what level you play at or what sport you play. Luckily for you ballers we're first rolling out EVA or the Elite Vertical Academy. This program is designed to help you gain anywhere from 8 to 12 inches on your vertical jump… effectiveness promised.
We all know it's easy to fall off of a program that you have to schedule in yourself. Instead you'll now have your entire year-long program at your fingertips for ease of access every time you head to the gym. Simply log into the app, check your calendar and see what's on the docket.
Organized Workouts Done For You
The entire EVA program has already been broken down into the calendar, so that all you have to do is open up your workout for the day and get to work. Each workout includes the following:
Videos to demo each exercise or explain the purpose of the drill
Workout Log tracks your workout stats to follow your growth through the program
Exercises are laid out with sets and rep ranges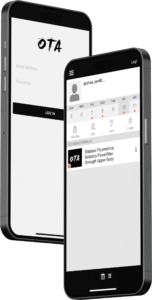 Elite Vertical Academy
EVA is the ultimate program to increase your vertical jump to an elite level using the four level system I specifically built for top athletes:
Phase 1: Activation
Phase 2: Absorption
Phase 3: Propulsion
Phase 4: Peak
Take this program to the gym with you on the overtime athletes app where you'll have your exact training plan laid out for you week after week, month after month.