WHAT DOES THIS DRILL WORK?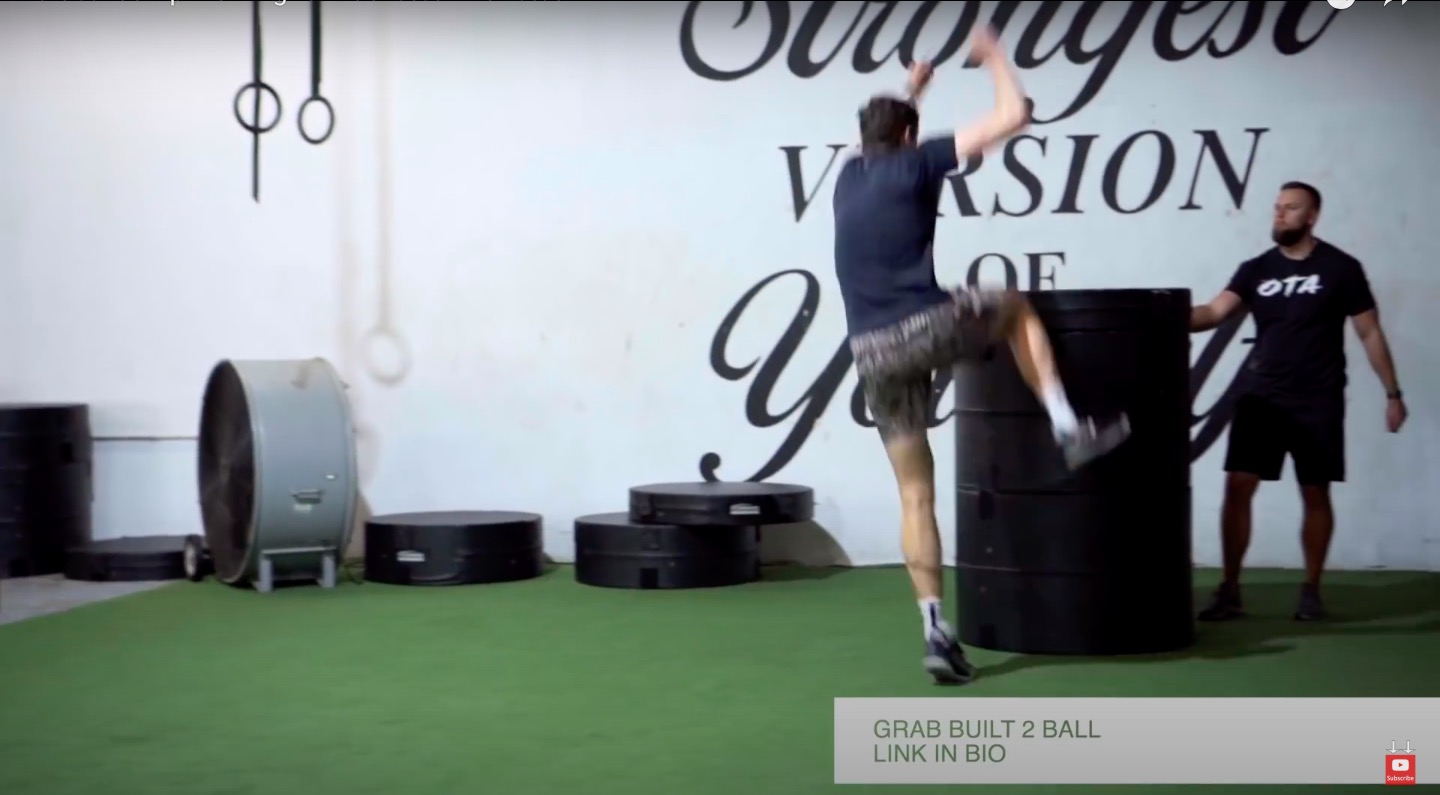 The approach box jump is a great addition to your training for vertical jump. Not only does the approach box jump have you work through the actual plyometrics of a box jump itself, but more importantly work on the fundamentals of your approach and building momentum.
The approach portion of this exercise is oftentimes a part of your movement pattern during competition where you'll have a bit of space to work with before taking off. The power that the approach box jump or any variation of box jump requires is important for building strength, power, and agility for any sport. The approach in this variation allows you to get a bit of momentum before your jump so you might be able to hit an even greater height. 
HOW TO PERFORM THE APPROACH BOX JUMP?
Make sure you're fully warmed up before getting into this workout using this vertical jump warm-up series. 
To perform the approach box jump, set up a plyo box about 5 feet in front of your starting mark. Take one or two small steps forward before setting yourself up to take a big step. This should land you only about a foot away from the plyo box. Plant hard with that foot, simultaneously swinging the arms forward to build momentum and launch yourself up off the floor.
COMMON MISTAKES:
One of the most common issues I see in the approach box jump is the timing of your approach. You might want to take a few tries to perfect this and find the right distance. This should allow you to get a solid plant before moving into your full approach box jump.
HOW AND WHEN TO PROGRAM THE APPROACH BOX JUMP?
This movement is a great addition to any vertical jump training. Use the approach on this variation to build momentum so you can attempt even greater heights and start to push your limits on the box jump and other vertical work. 
Aim for about 10 to 15 rounds of 1 repetition at maximum effort.
WANT MORE VERTICAL JUMP WARM UPS AND TRAINING?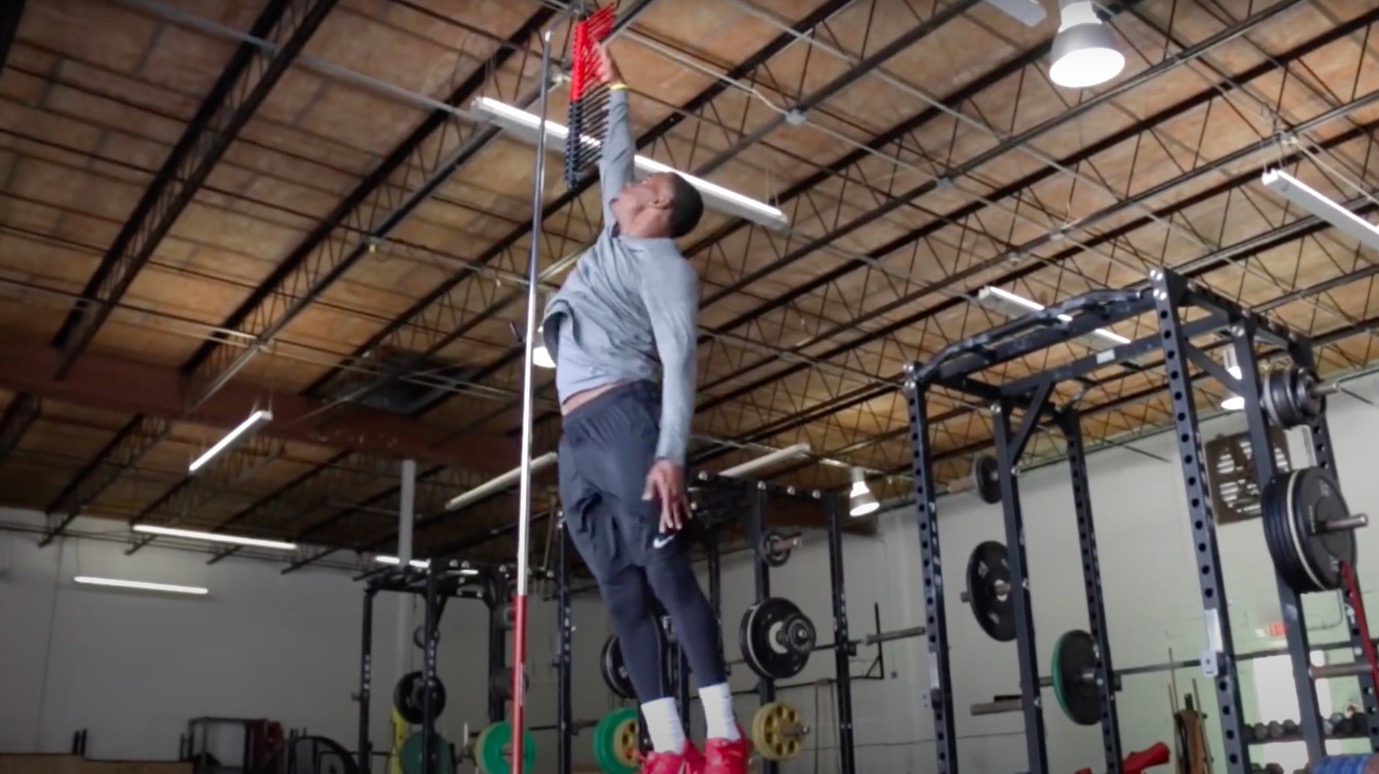 It's time you check out the Elite Vertical Academy. 
This program is the pinnacle of all the professional training I've done with elite athletes from a number of sports. No matter what sport that is, vertical jump is one of peak ways you can both train and measure power and explosiveness.
Oh and by the way… this is the only vertical jump program proven to increase your vertical by 8-12 inches in just 16 weeks. In addition to 4 phases of unmatched training philosophy, you'll gain access to a host of resources like
– OTA Training Video Library
– Testing Manual
– Exercise Database
– 24/7 Coaching Support