The Elite Vertical Academy is the ultimate way to increase your vertical jump by 8-12 inches. It's a time-tested and elite athlete proven program that will help you make the biggest gains in your vertical and grow as an athlete in any sport.
And the best news yet? EVA is now available at your fingertips, in the seamless format of an app that allows you to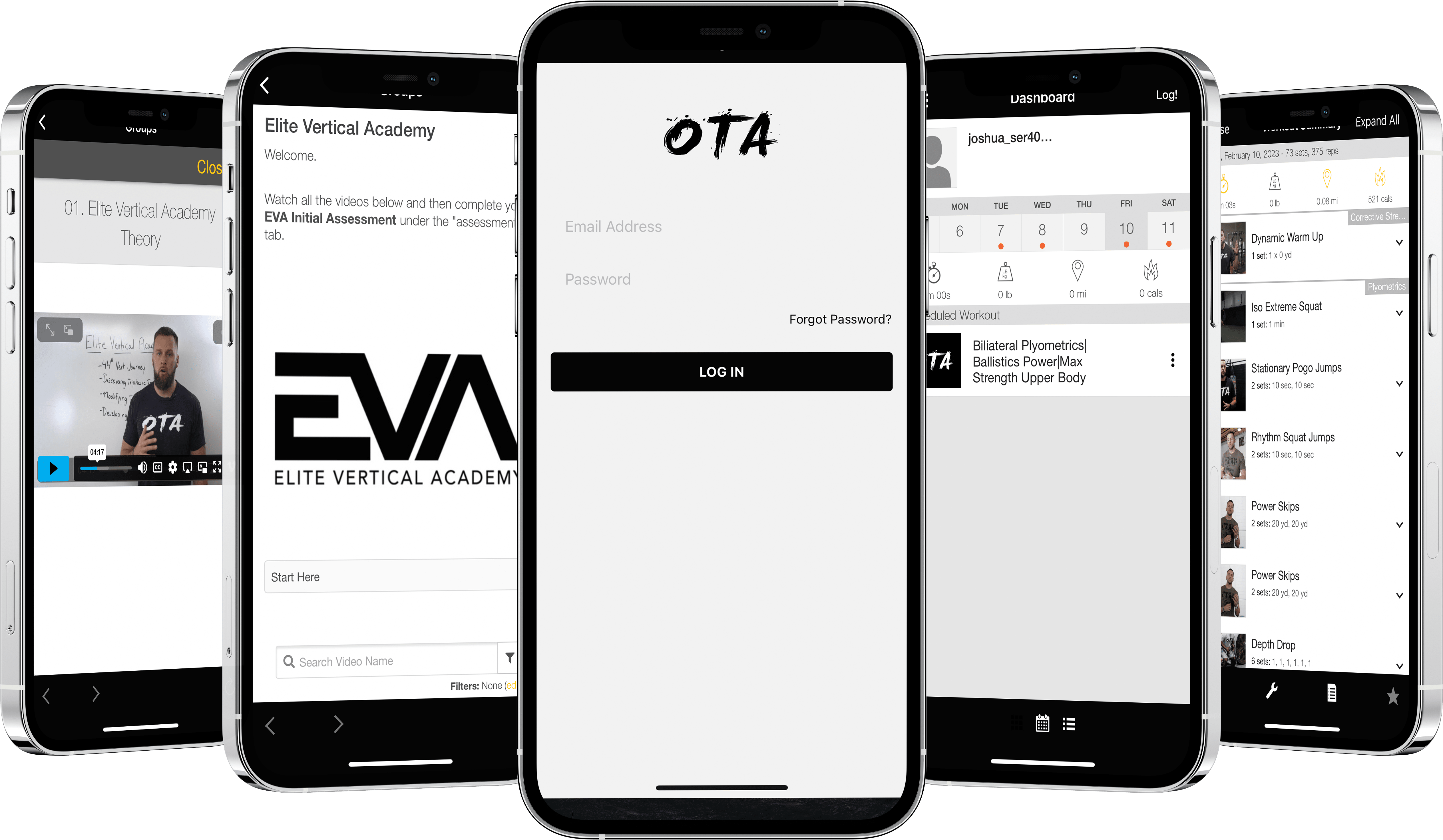 Schedule apps to your calendar
Track your workout data
Watch videos detailing each exercise
Set plans to achieve your elite vertical
Elite Vertical Academy
After years of working with elite athletes from a wide variety of sports, I'm able to see huge progress with every off season because of this program. EVA breaks down into 4 specific phases designed to build on each other, helping you build your vertical power from a strong foundation.
How the program works:
Phase 1: Activation
This initial phase is designed to build a solid foundation in every athlete through the use of isometrics. You can check out a few isometric workouts I've done in the gym here. We also use low level plyometric workouts here. The most important part of how this program works however is the order in which each progression is done, making the app your ultimate workout tool.
Phase 2: Absorption
The next phase of the program takes you into absorption using eccentric training and deceleration. This is an often overlooked area of training that has truly made some of the greatest changes in vertical jump for my elite athletes. The app helps to seamlessly transition your training into the next phase so you can head to the gym with a plan.
Phase 3: Propulsion
The final phase of your training focuses on propulsion which is where things move to power and explosion. An elite vertical jump requires you to produce a high amount of force very quickly. You can't move into this kind of power without a strong foundation through specific training.
Phase 4: Peak
Think of this as your fine-tuning stage. Through each previous phase you'll work on activating the right muscles, enhancing elasticity and maximizing your power. This is where you put everything together and watch 8-12 inches add on to your vertical.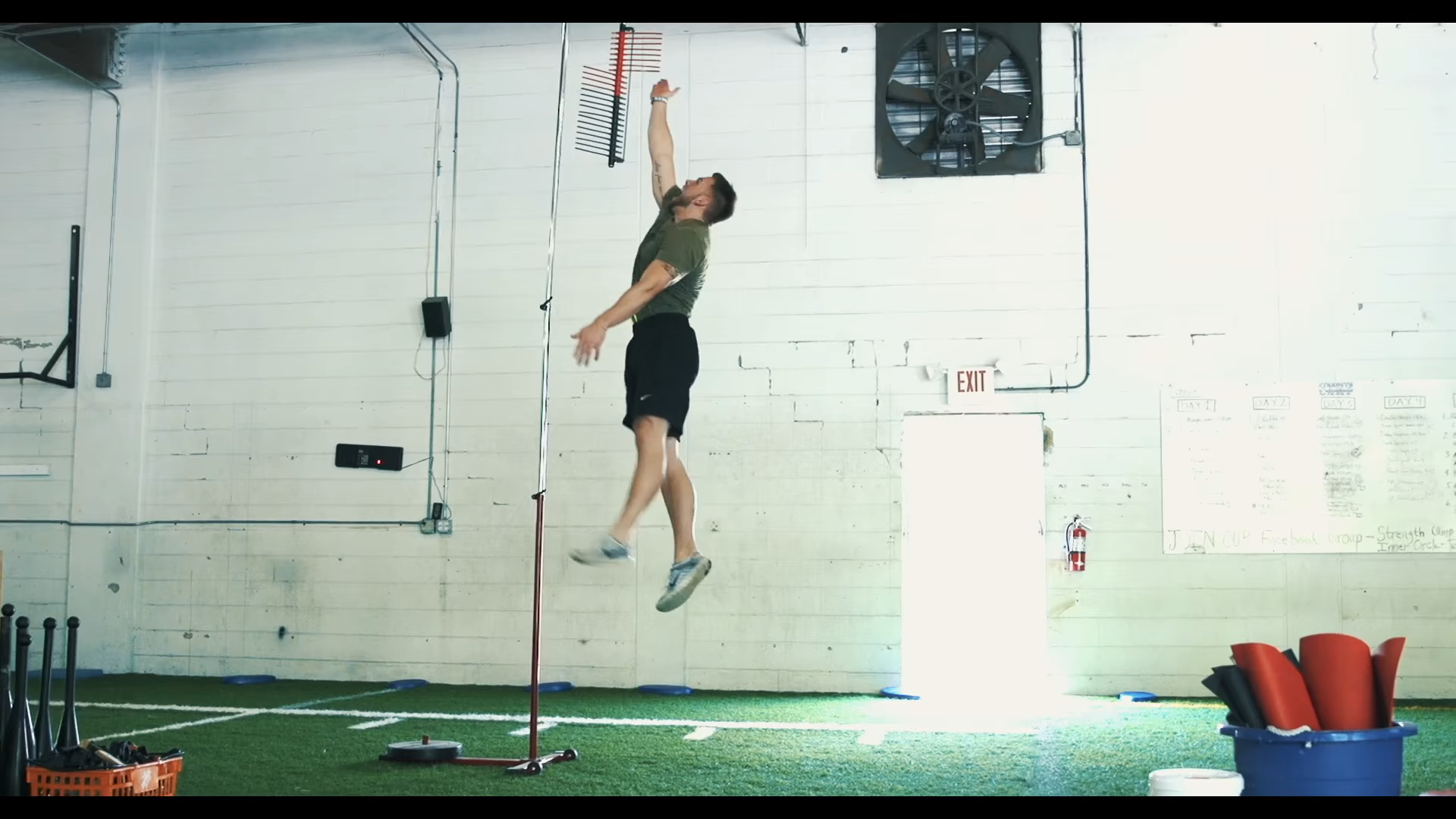 Join EVA
Be one of the first to join the Elite Vertical Academy through the Overtime Athletes app and enjoy access to:
1 year program designed to help you gain 8-12 inches to your vertical
Workouts include time, sets, reps
Videos to demo and explain each exercise
Exercise library
Access to OTA resources
Performance stats
Download the Overtime Athletes app to join.