Today I'm sharing the floor with OTA director of nutrition and author of Performance Nutrition – Jake Gottesman who's taking over the blog to talk about the best supplements for athletes.
RELATED:
When it comes to performance nutrition, I like to rank my favorite supplements from "platinum" which are things every athlete should be taking, all the way down to "bronze" which I consider more optional. This list of the best supplements for athletes is a combination of three major categories that make up my top platinum category. Keep in mind that every athlete will need a different amount of each type, which includes protein, creatine, and caffeine.
Let's get into it.
Protein
Protein is one of the best supplements you can use as an athlete due to its great macro efficiency. What this means is that taking a protein powder or supplement is an easy way for you to hit the high protein macros you're probably aiming for if building muscle or body recomposition.
Using one to two scoops of protein powder throughout the day is going to be really helpful for you to hit your macros.
Anabolic Window
Some guys make a big deal about getting their protein in even before the end of their workout to make their anabolic window. If you're not familiar with what the anabolic window is, check out this post. 
Typically my rule of thumb is to make sure you either get protein in before your workout, or after but just one of those times should be sufficient if you're having a well-balanced meal of proteins, fats, and carbs. Generally, you should aim to eat something with protein every 4 hours.
Creatine
One of the greatest benefits from supplementing with creatine are the noticeable performance benefits. Research shows that creatine increases your power output, and possibly even brain function – providing you with some cognitive benefits. This is a supplement I'll recommend to most of my athletes.
Creatine works by pulling water into the muscle cells, which helps in the production of ATP while also giving your muscles a fuller look to increase strength and power. This is also why it's important to stay hydrated while taking creatine.
I typically like to stick with about 5g/day of creatine monohydrate, which is the most well-researched form of creatine.
Caffeine
Caffeine has a lot of great benefits just like the previous two best supplements for athletes, however it poses slightly more risk for the average user. Pre-workout can help to boost your strength and power when used before a workout, while also helping to decrease fatigue.
I like to remind athletes that if you become accustomed to using a caffeine supplement or pre workout before all of your sessions in the gym, this can change your performance going into a game without the caffeine. Be careful that you don't become dependent on anything besides your own skills. Cycling caffeine supplementation, is a good way to keep this from happening and experiencing withdrawals. Here's my protocol:
For the first day, take only about 1/2 the amount of caffeine you normally would. For the next two days, take 1/4 of the original amount, and from there cut out caffeine cold turkey for about 1-2 weeks. Do this routine every once in a while but stay alert about your caffeine dosing. Stay on the safe side and use less than more.
DISCLAIMER: THE INFORMATION CONTAINED ON THIS BLOG, WEBSITE, AND RELATED CONTENT (SUCH AS INSTAGRAM POSTS) ARE OF A GENERAL NATURE. THEY ARE NOT INTENDED TO TREAT, DIAGNOSE, OR GIVE SPECIFIC MEDICAL ADVICE.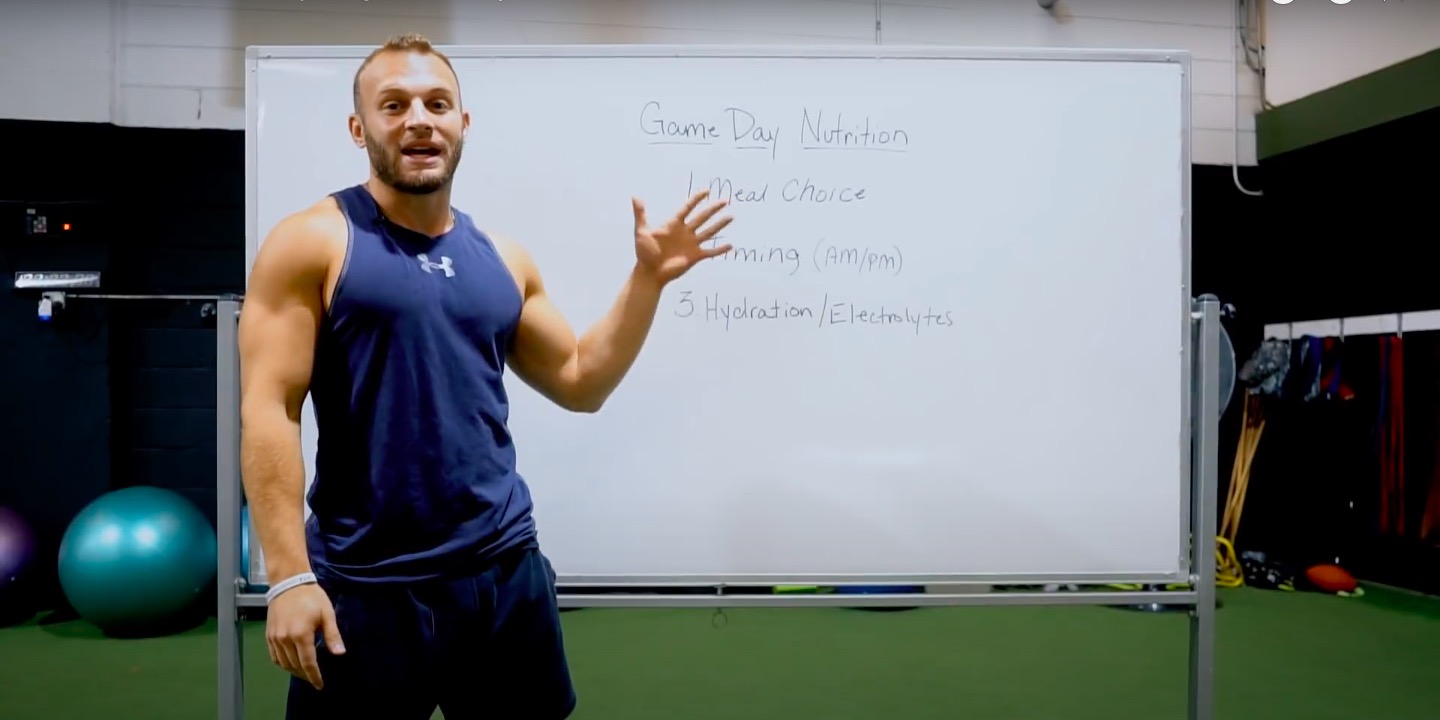 Best Supplements For Athletes and MORE
No matter how long or how hard you've been training, if you don't pair your workouts with the proper nutrition – you're giving up some of your potential.
If you want to maximize your performance, recover faster, build more muscle, and play your sport with more explosiveness – enter Performance Nutrition. Masterfully crafted to the specific needs of hard-working athletes like you, this program teaches you the exact 3 parameters for game day, sports nutrition:
Performance Macronutrient Ratio (find what's specific to you)
Meal Frequency
Meal Timing
This is where you draw the line between mediocrity and becoming an elite athlete. Are you in?