[cleveryoutube video="https://www.youtube.com/watch?v=AN1fbtDqB6s" vidstyle="1″ pic="" afterpic="" width="" starttime="" endtime="" caption="" showexpander="off" alignment="center" newser=""]
What's up OTA Squad,
How was your weekend?
Mine was awesome, I went to Miami with a couple of my boys and we had ourselves a much needed vacation.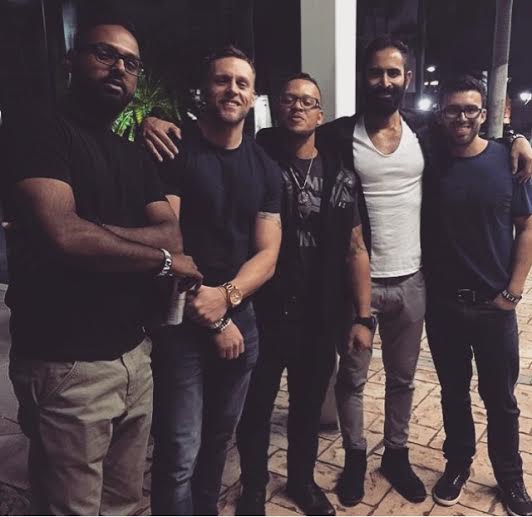 To say it was a fun is an understatement. It was their first time in the 305 and since I went to school at Miami I knew exactly where I was going to take them.
We had a blast, but now I'm back in St. Pete and feeling refreshed.
Get ready for Overtime Athletes to explode guys. I have a lot of awesome things coming your way and all you gotta do is make sure you're here for it all.
Now for the reason you're reading this email. Number five of my Top 10 Vertical Jump Drills.
#5 Dumbbell Rhythm Squat Jumps
I've been doing DB Rhythm Squat Jumps with my athletes for some time now.
The reason I like using the "Rhythm" aspect of this exercise is because I like using more reps here compared to regular squat jumps where you go for max height.
Update: I have a free Advanced Vertical Jump Series. Learn how to start increasing your vertical

By creating a rhythm type of movement with the squats you start focusing on the elastic element of muscle tissue as well as the achilles tendon. 
You're also forcing the body to recruit more motor units throughout that posterior chain as the body starts to fatigue.
In the end you're teaching your body to explode forcefully against the ground which ultimately forces you higher into the air.
Don't forget to join the Early Birds List for The Flight System. We'll be talking more vertical jump training behind that door.
Don't miss out.
Holler,

Update: I have a free Advanced Vertical Jump Series. Learn how to start increasing your vertical